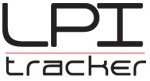 Finally a simple approach!
Sprocket Software Development Inc. specializes in developing powerful solutions to everyday tasks.
Our License Plate Inventory Tracker system uses any handheld running Windows Mobile and other off-the-shelf industry standard technology to create a very affordable license plate inventory system that will have you up and running in 10 minutes! Interfaces with your revenue control system are also available.
Contact us regarding our other Windows Mobile based solutions including; shuttle bus vehicle/customer tracking; inventory; mobile POS; and any application that requires mobile data capture.